Starting July 1, we will set to "Inactive" any rental listings that do not include current or future availability. To help you manage your potentially out-of-date listings on Out East, we've created the Needs Attention page. You can now view this page anytime for a quick overview of your rental listings that are close to expiration.
Why we're making this change
Removing "Inactive" listings helps us ensure that all Out East rental listings are accurate and up to date. Crucially, it will also save you time in managing your active listings. Both improvements will ultimately elevate the experience for those who count on Out East to search for rentals in the Hamptons.
What this means for you
If a rental listing of yours has no future availability, an alert will appear on it in My Listings. That listing will also appear on the new "Needs Attention" page within Agent Tools: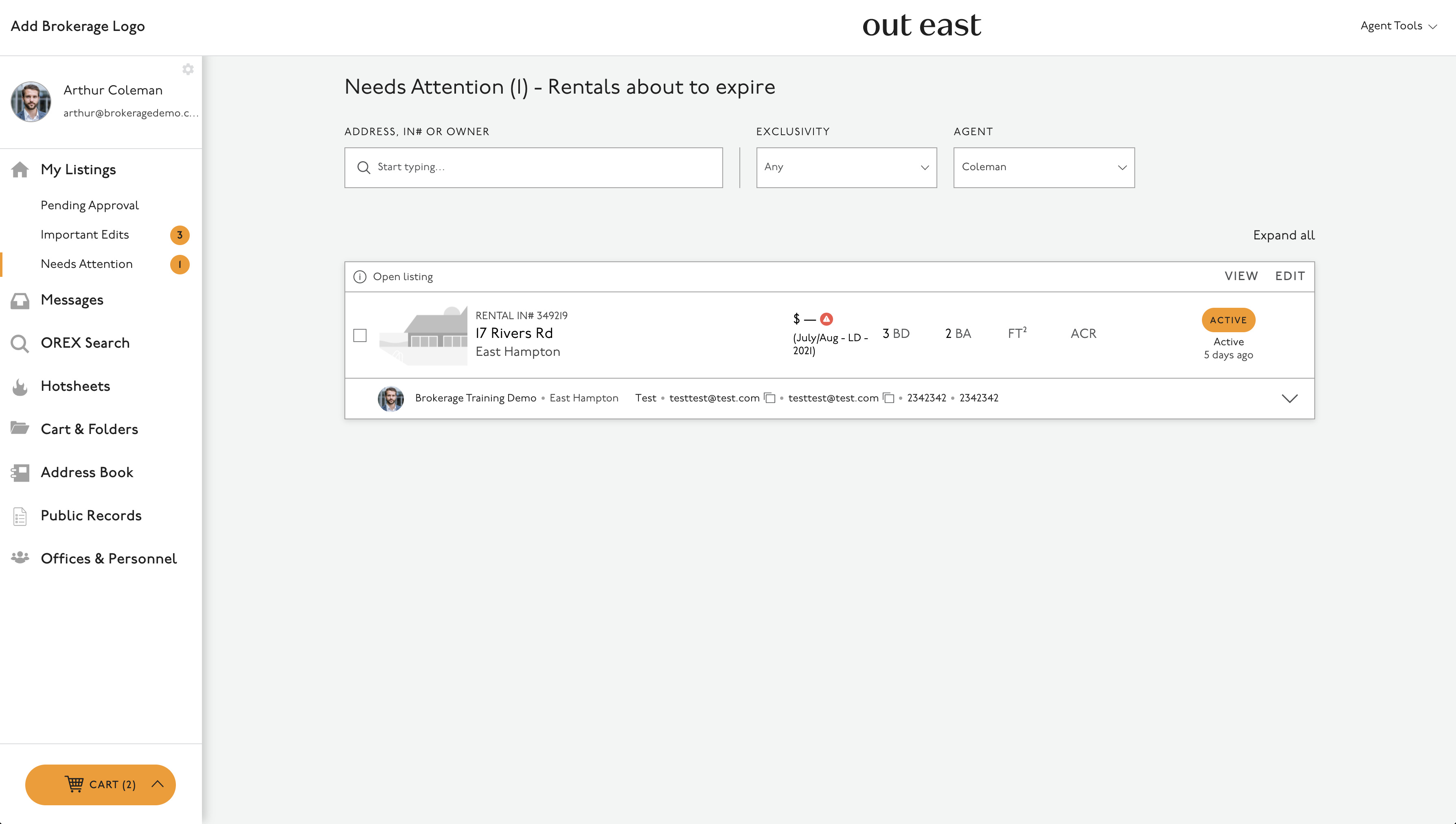 To ensure you do not miss an alert, you will also receive email reminders if you have a listing that needs attention. The first email will trigger seven days prior to scheduled removal. If you still haven't updated your listing's availability, a final notice will be emailed 24 hours prior.
Listings with no current or future availability will be removed the first of every month, beginning July 1, 2021.
How to review affected listings
You can visit the Needs Attention page at any time. Click 'Edit' to update the flagged rental's availability accordingly. Please note that if the listing in question will in fact have no availability on the first day of the upcoming month, no action is required. Out East will set the listing to "Inactive" for you.